Two Sword Style

Info

Type:
Fighting Style
Blade Level:
15+
Max Blade Stat:
80
Comments:
Requires two swords
Two Sword Style
is a style of fighting that can be used when the player has at least two swords and
Blade Level 15
.
Devil Fruit
users are able to use this fighting style, but they cannot use
Three Sword Style
. The speed of your swings when using Two Sword Style is dependent on the speed of the slowest of your 2 swords in use.
Techniques
Two Sword Style: Skill [ Blade Level 15 ]
Basic attack with Two Swords.
If another sword collides,the two swordsmen will begin a clash
Each individual sword will deal roughly half of what they do if they were used for One Sword Style in damage. 
(Consumes 34 stamina.)
Two Sword Style: Rhino Cycle [ Blade Level 35 ]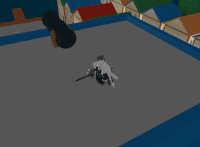 Slicing the air faster than the eye can see doing moderate damage, can be intercepted by a sword. This attack deals (5*Blade)+ 3 times the total of your First and Second Sword's base damage in damage.
Decreases your sword's durability by 20-40.
Two Sword Style: Sword Draw Rashomon [ Blade Level 55 ]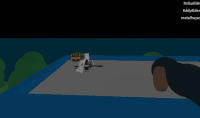 A quick dash with 2 swords, swipes doing moderate damage. This can also be intercepted by a sword, starting a blocking clash.
(Infront of a sword equipped user will cause lightning sometimes instead of the move.)
Skill Menu
Ad blocker interference detected!
Wikia is a free-to-use site that makes money from advertising. We have a modified experience for viewers using ad blockers

Wikia is not accessible if you've made further modifications. Remove the custom ad blocker rule(s) and the page will load as expected.